Google Adwords Ad Campaigns
Adwords Campaigns let marketers create short text ads in google search engine directing people to your company's website. Thanks to Adwords your company can reach the first place for Google searches using certain keywords. Thanks to that you reach Clients from the search engine before your competition even sees them.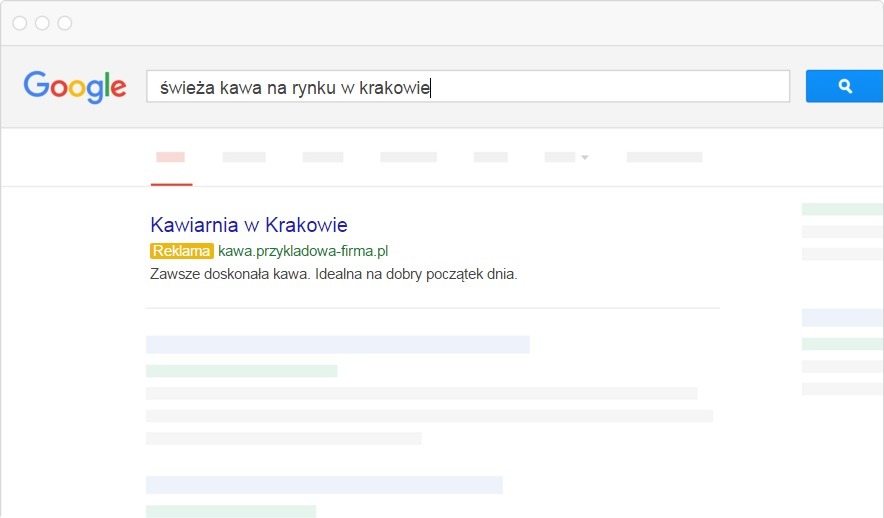 What is a good Adwords campaign?
The key to a good Adwords campaign is finding the right keywords that will allow you to reach the highest amount of Clients. It's also a well designed, professional website standing out from the crowd of your competitors. One with attractive and useful content. It's crucial to periodically optimize your advertising campaign to maximize a number of clicks and reduce their cost.
AdWords step by step
The way we run AdWords campaigns
What does the process of an AdWords campaign look like? It's all about these 3 basic steps:
Choosing the right keywords

Audit and optimization of the website

Optimizing the keywords and testing different AdWords ads.
How does Google AdWords really work?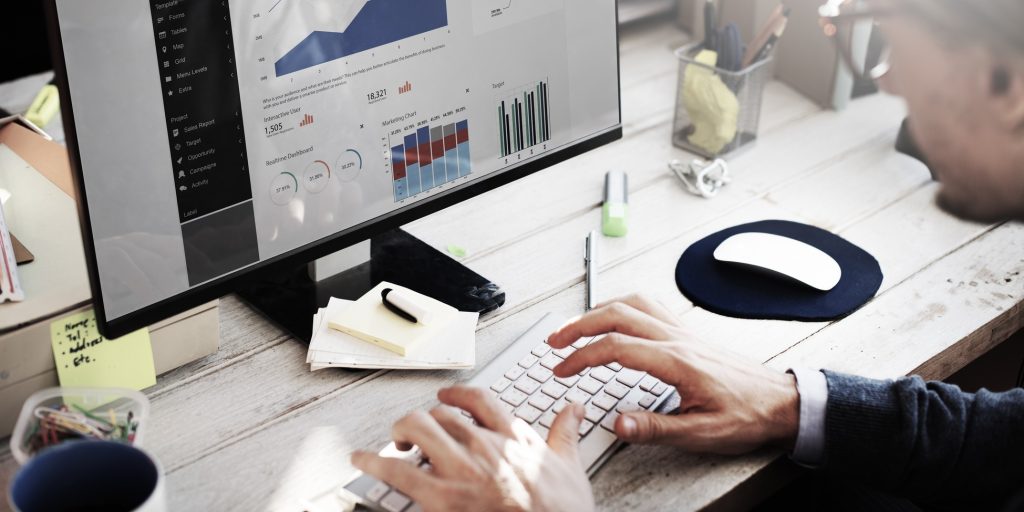 In the Google search engine, the first thing that shows up is always an ad. It's always a short, text ad with 2 headlines with no more than 30 characters and a description (90 characters). AdWords Ads are linked and they direct users to Your website. AdWords lets you link ads to any subpage.
The markers pay for each click on the AdWords ad – meaning every time someone enters your website through the ad. Thanks to that marketers pay only for those people who are really interested in their offer and have entered the website. What's more, AdWords offers attractive extensions making it easy to create an ad containing everything you need, such as:
Location extension – showing the address of the company

Phone extension – allowing users to call you directly from their smartphone by simply clicking the call button.

Callout extension – adds additional text to your ad, containing information about the benefits and strong sides of the company

Sitelinks extension – showing the menu directing traffic to the most important parts of the website
Google AdWords also allows you to create an ad campaign with graphic ads on the display network, YouTube or Gmail.
Ads targeting
How to target Your ads to potential clients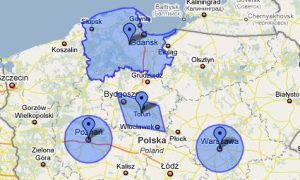 Google AdWords gives us advanced tools to target our ads. Thanks to that ads can be targeted directly to the potential clients. Running an ad campaign we can target it to a certain location (like Wroclaw) or keywords (manager course Wroclaw) maximizing the income.
Remarketing
Ads Retargeting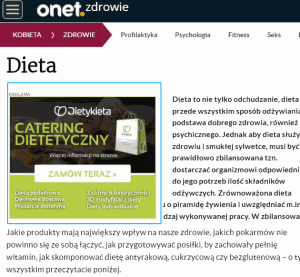 Remarketing in Google AdWords consists in targeting Display Ads to the people that have previously been to Your website. It's one of the most efficient ways of promoting oneself that perfectly complements basic ad campaigns in AdWords.
See how Google AdWords works