Business plan for your company
We specialize in giving substantial hints and performing financial analyses for our clients – both the big, prospering enterprises and smaller companies that have just started their journey. Within our services, we offer a holistic support in creating business plans and analyses crucial when applying for a bank loan and EU subsidies but also required by the investors and entrepreneurs willing to verify the actual financial situation of their company and its prognosis.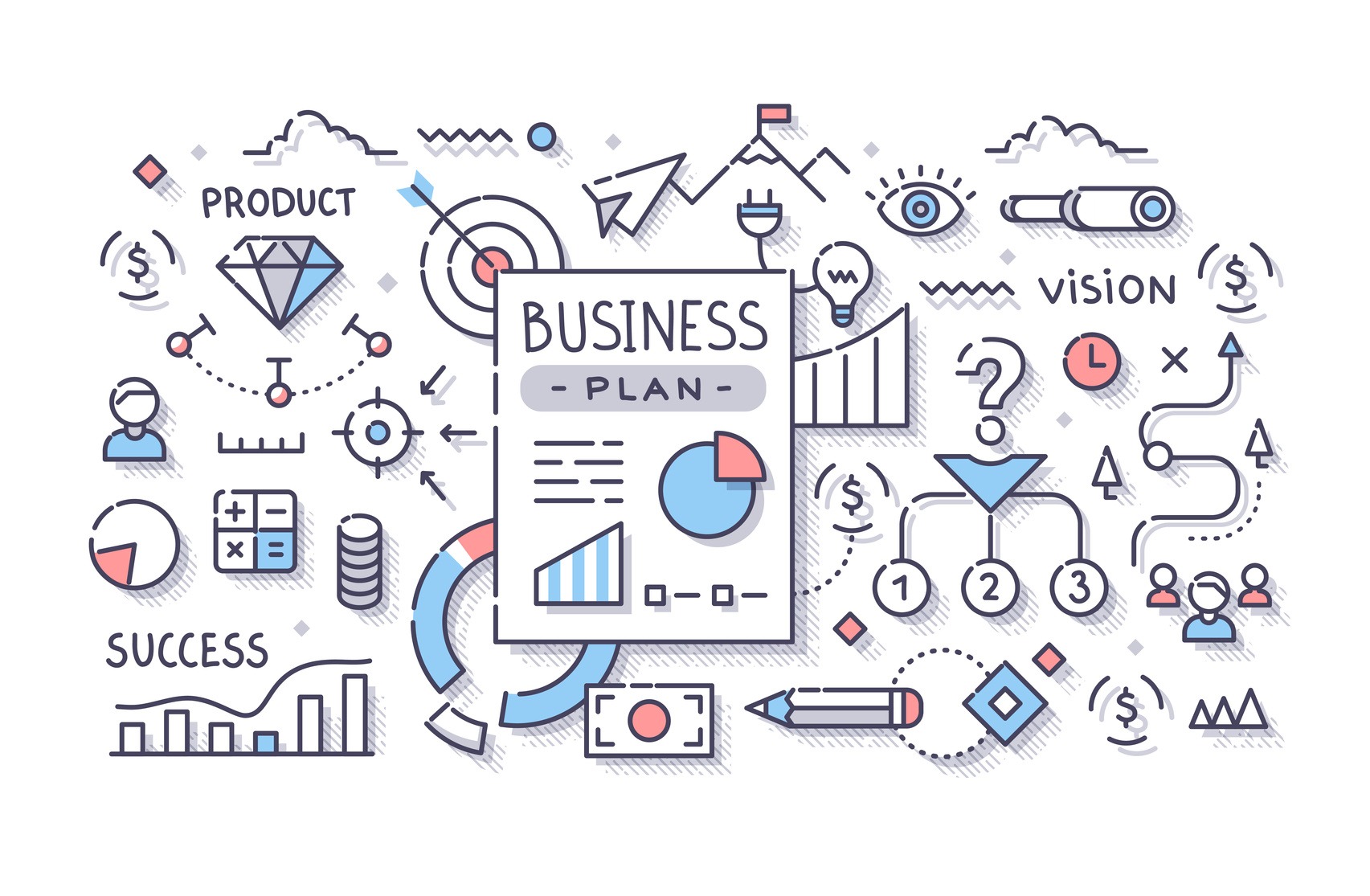 What does the process of creating a business plan look like?
It turns out it's simple and quick when performed by a specialist. We follow a routine that has proven itself to be the most efficient way to map out an individual plan for any kind of business.
Professional business plan - the first step to success
 How will we help you create a good business plan?
Our business plans live up to the highest quality standards – as they are designed with a great attention to detail and the diligence that is due. Their main feature is not only their substance but also the neatness and approachability.
Created in accordance with our routine, they are always optimized to fit the individual expectations of the client. What's more, once the business plan is finished and handed to the client, we always stay in touch, ready to make the improvements needed, offering extra support during negotiations with banks and financial analysts.
Choosing us, within a few days you can get your professional business plan matching your goal –  depending on the subject, there are different formulas of plans. We are in possession of the knowledge and experience that are essential to prepare business plans for different needs.
The goal of a business plan in a company is, among others:
An additional source of finances – when applying for a bank loan or seeking new investors

Increasing the awareness of the path that your company has chosen, its goals and steps to reach them

Specification of the following undertakings and verification of their validity and effectiveness.

Prognosis of the future financial fluency
Collaboration with us usually follows certain stages that maximize the effectiveness of our work. Therefore, at first contact with the customer, we establish the cost of the project and sign a contract including the business plan brief and all the information about the way it will be realized. Based on the information given by the client we create the initial draft of the business plan and hand it back to them for verification. The client can accept the first version of the project or ask for improvements. The reason why we do it is that we strongly believe that the final outcome should live up to the expectations of the client and meet their needs at the same time – we care about your satisfaction.
Our work is dedicated for institutions, entrepreneurs, and companies all over Poland
A well-built business plan demonstrates the individual conditions of your company, putting into account things like its surrounding, functioning of each department, economical situation and individual predispositions of its employees.
Choosing us to write your business plan, you make sure it will be done upright.
In our work we use these rules as guidelines to increase the effectiveness of our projects:
we put into account the individual needs of each client, respecting his demands and reacting directly to their expectations

The most important thing for us is the goal and the real chances of making it come true

Our projects are readable, aesthetic and always up to the standards of the institution they are destined for.

We provide business plans in an approachable form and high-quality.
Every company should have a professional business plan prepared – you would find it useful when applying for extra finances when it's time to evaluate the effectiveness of each step on your way to success or analyze our current financial state. We guarantee the highest quality business plans, that are effective and factual.
Interested? Don't hesitate to contact us!
Please note that we do not undertake writing business plans for matters such as:
financing your first business
applying for subsidies from employment services