Website design
A professional website can change the way your online clients see you. Currently, 70% of Polish people use the Internet to pick an offer they like. If you don't want to worry so much about whether your clients will find you in a jungle of online competition, start reaching out to them today.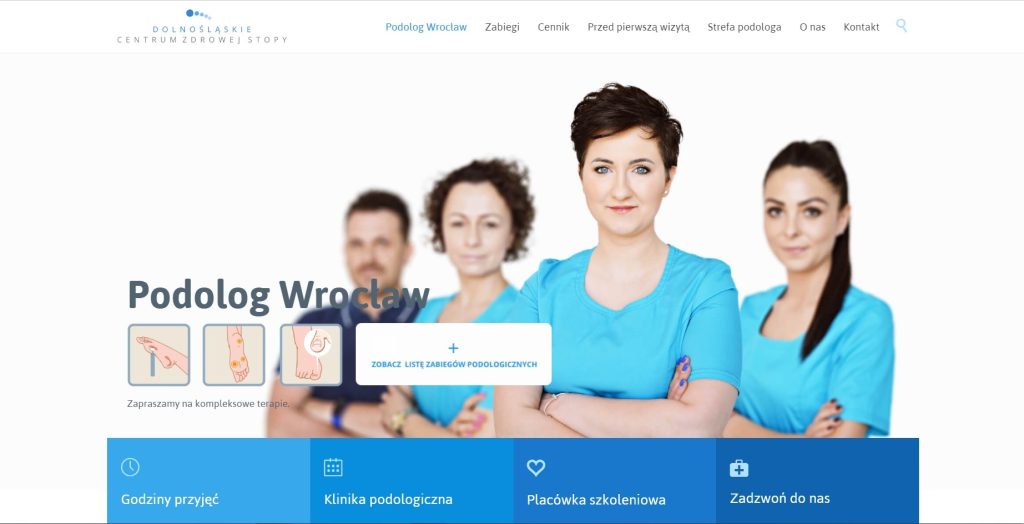 A ``good website``?
The most of your competition already has a website! But only a few have one that is fairly good. The research shows that business owners don't spend much money to emphasize their image on the Internet, so their activity in this field has results that are mediocre at their best. Your company can earn and win clients through a website! See for yourself!
Your own website - step by step
W jaki sposób realizujemy zlecenia na strony internetowe
How do we do it? This is what it takes to make a website:
Client's needs analysis

Choosing a template of graphic project

Making extra content (optional):
– Photo shoots
– Promotion videos


– Copywriting

Creating the website and adding contents to it

Auditing and SEO Optimization

Implementing the website on a server of choice
Should my website be responsive? What does it mean?
The Google search engine ranks websites different positions in phone and PC search results. What's more, 50% of Internet users surf it using a phone. That's why it's very important for your website to be responsive – fitted both for mobile devices and computers.
Will I be able to change the content on my website on my own?
Yes, it's possible. We create websites using the most popular content management system called WordPress. It's intuitive and it allows you to change anything. Websites based on individual graphics design may have some limits when it comes to adapting.
Can you also make a photo shoot or a video for me?
Sure! We collaborate with producers and photographers all over Poland. The prices start with 500 PLN for photo shoots and 1500 PLN for videos.
How long does it take to create a website?
It depends on the project itself. It lasts about 14 days on average. More complicated projects – like e-commerce shops based on individual graphic design may take up to 60 days.
Join 100+ Happy Clients!
Interested? Have a look at our works!