First of all – Facebook is not like Gumtree, you can't just put classified ads on it! It's all about what content you share and promote on Facebook or other social media channels. A lot of companies don't put much thought into this – they just publish offers and bargains. The service is this much, the product is that much and the discount is this high – buy two, get one free! Boring! It's literally burning your money. Why? These brands don't engage people. They don't seem trustworthy. The key to success on Facebook is getting on well with the consumer. Think about it this way – every time you meet your friends they tell you what's up, what happened, stories about how they were getting ready for a trip, and you? You just inform them how much your friendship costs. Not cool.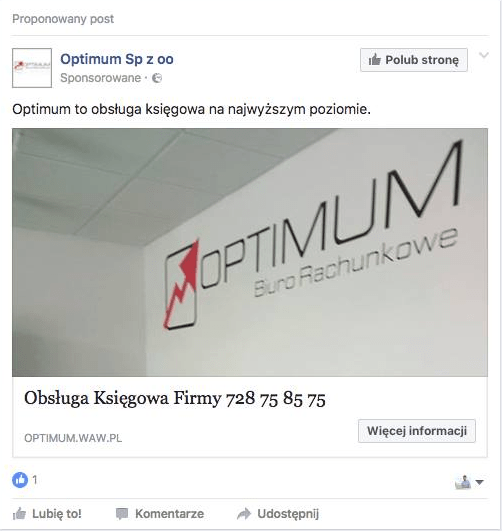 Secondly – you are writing TO somebody. So what should you write? Try something that will make your target group interested. Do you manage a fan page for a gym? Show the results of your clients, record a training and put it on YouTube, tell them about the most common mistakes people make in sports nutrition. Do you own an international travel agency? Share an interesting tip book about planning a journey, show the best spots to see. Give your fans a wider perspective on the values you promote. Show your mission. They will appreciate it and follow your lead!
Thirdly – don't stall for time. This is a big issue for most of the medium and large companies. They manage their fan page or have a marketing agency do it for them. The agency gives them a creative strategy with examples of comments and responses. The directors blink at it and say "No! No! We are a serious company! It's not right!" The result? The company's gratefulness every time somebody tries to communicate.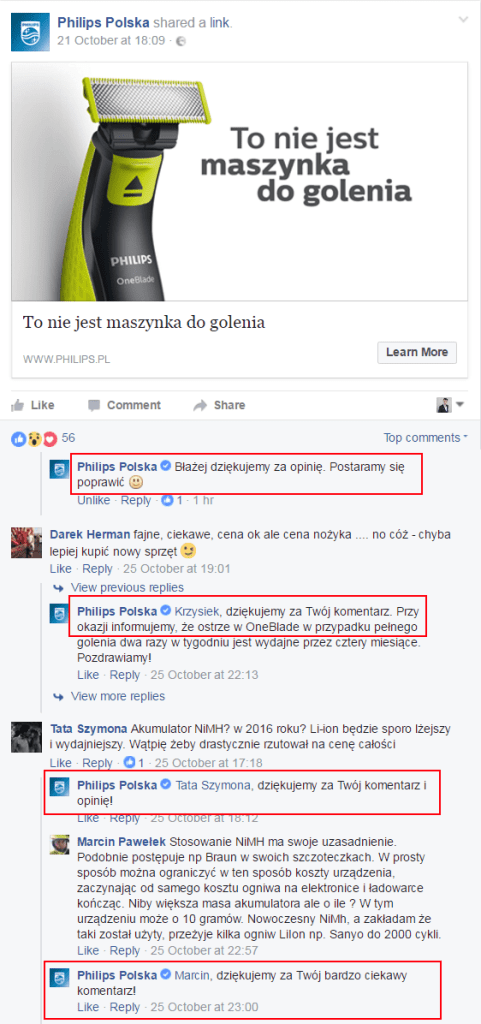 These people are trying to communicate and all they get is a "Thank you"! I think you can you imagine what it must feel like.
4 – Comments and messages should be individually responded to. Your main goal is to get a positive interaction. Pay attention to your interlocutor – don't write the same thing to a twenty-year-old student and fifty-year-old married woman with three kids. Understanding this is a key to success. Also, try to show the personality of your unique brand.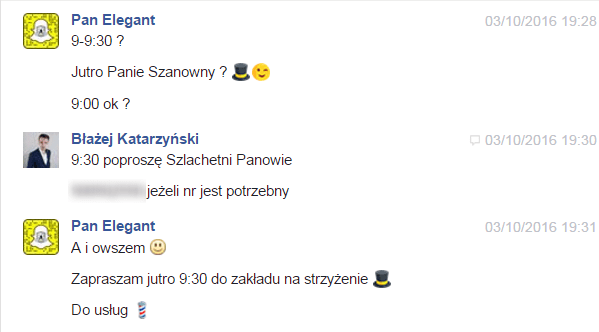 5 – It's happening right now! Some time ago letters were the most popular way of long-distance communication. Now it's the Internet. All its users communicate in real time. Respond them immediately so they don't lose the context.
Implementing all these rules might be hard at first. I still believe that the effort is worth it. Effective communication will be appreciated by your fans and future clients!